What is an adverse drug event (ADE)?
An ADE or drug error, is an injury resulting from the use of any drug (medicine).
Why we measure the number of adverse drug events:
The goal is to prevent an adverse drug event from happening.
Adverse drug events can lead to longer hospital stays or increased costs.
Measuring our events, and comparing ourselves to other hospitals, helps us reach our goal of zero events that harm patients.
How we measure:
The number of adverse drug events that caused serious harm per 1,000 patient days.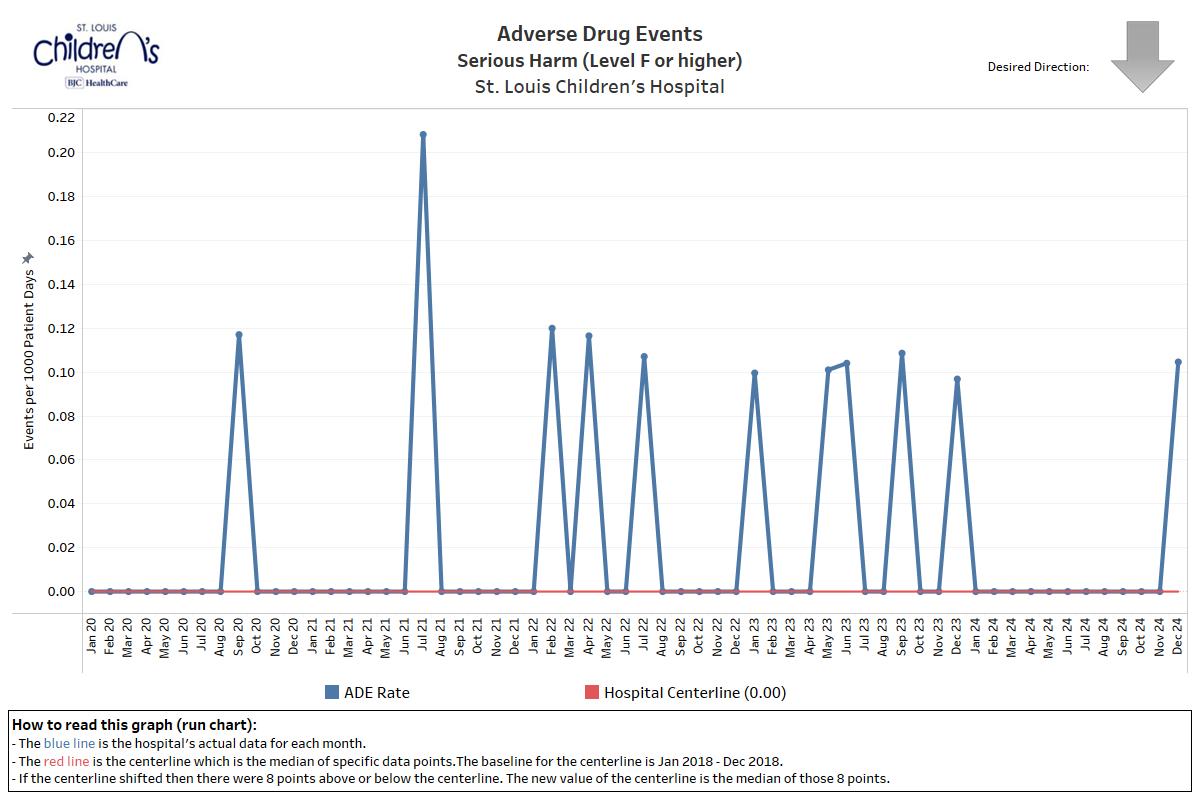 View larger
What we are doing to improve:
Employees are trained on how to report unsafe conditions or adverse drug events. This helps us stop an unsafe situation before a patient is hurt.
If an adverse drug event happens, a team of pharmacists and clinicians reviews the event. The team looks at what went wrong and helps us find ways to prevent it from happening again.
What families can do to help prevent an adverse drug event: